The Ystad & Österlen area, the southeast corner of Skåne, is a popular destination, especially in summer, but increasing numbers of people are coming here all year round, attracted by the peace and quiet, the excellent food and wonderful cultural and natural experiences.
Ales Stenar
Ales stenar is one of Skåne's most popular attractions. Ales stones consists of 59 large boulders, standing in a 67 meters long and 19 meters wide ship-like formation. The stones were erected around 1400 years ago are an impressive sight where sea, earth and sky meet. Ale's Stones is the largest stone ship and one of Skåne's most popular tourist attractions. With its cozy harbor and the famous fish smokehouses are Kåseberge perfect for a relaxing walk.

(visitskane.com)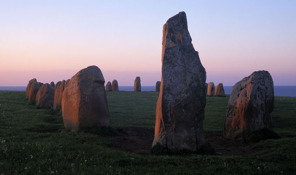 Bornholm
Bornholm is a slow-paced Baltic island, west of the Etholmene Islands. Lying off the coasts of Sweden and Poland, Bornholm receives many hours of sunshine and the extraordinary, pure light has always attracted artists to the island. Bornholm presents the Danish landscape in a nutshell; it is hilly and fertile with fields and large forests. It's the only place in Denmark where you can walk out on craggy, granite coastline. Bornholm also offers you pure, white beaches, particularly Dueodde, a vast stretch of fine sand.

(visitdenmark.com)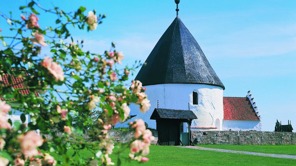 Glimmingehus
The building was commisioned by the Danish nobleman Jens Holgersen Ulfstand, built as a fortress and dwelling. Archaeological finds suggest that Ulfstand lived a comfortable, wealthy life at Glimmingehus in the early 16th century. These finds include Venetian glass and Spanish ceramics. He would no doubt have appreciated the fact that the castle still lives on as an important medieval centre, as well as being an exciting tourist attraction.

(visitskane.com)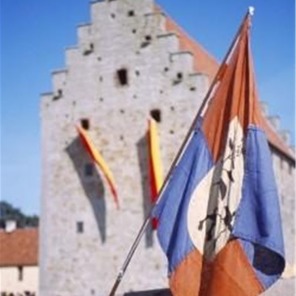 Ystad
Ystad is now famous around the world because of fictional inspector Wallander. The town really is as attractive as it is portrayed in the films and television series, with its medieval, pastel-coloured half-timbered houses on cobblestone streets and sun-dappled squares.

(visitsweden.com)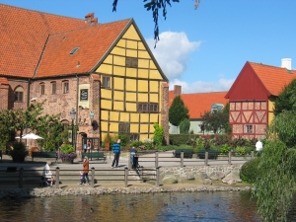 Simrishamn
Simrishamn is currently a picturesque town that is blooming in several senses. In summer, Storgatan is lined with restaurants and cafés, creating a continental atmosphere. At the harbour, people gather and eat ice creams.

If you stroll through the oldest parts of the town with its pastel-coloured houses in the middle of summer, you'll pick up the scent of roses. Behind the fences along the streets lie small gardens like oases among the houses.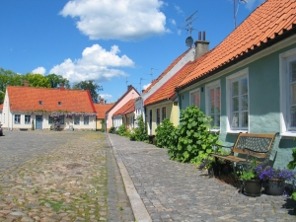 Stenshuvud
Stenshuvud is one of the smallest national parks in Sweden, but then it is competing with the vast spaces of the highlands! It has a nature exhibition and paths through meadows with unusual plants and frogs, down to a great beach.