Österlen Art Circuit
For art lovers and culture vultures Easter-time is a fabulous time to come to Österlen – spring is in the air and there is artists' work everywhere on the Österlen Art Circuit.

The Österlen Art Circuit is all about meeting artists in their studios and asking them about their work. Art galleries, both public and private around Österlen also put on shows for the many local artists working in oils, water colours, glass, precious metals, ceramics, wood and other materials, as well as computer art.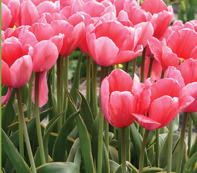 The Kivik Village Market
Sweden's best-known popular market, with funfair and market stalls. The market has more than a thousand stallholders, and is now Sweden's biggest market. A destination in its own right, and a trading place for shoppers in Kivik.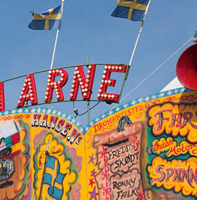 Skillinge teater
Local theater with a broad variety of with exciting performances. Performances during the summer season but also the fall, winter and spring.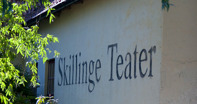 Jazz under the stars
"Jazz Under the Stars" is a recurring event in a small village called Brantevik, located a few kilometres south of Simrishamn. It takes place during 5 wednesdays in July and August and is wildly popular, especially for families with children and for elderly people. Bring your own picnic or buy something to eat and enjoy it while you listen to first class jazz.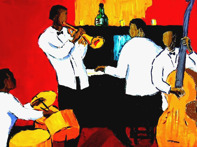 The Apple Market in Kivik
Welcome to the Apple Market in Kivik. A tribute to the Swedish apple. Experience Ystad & Osterlen in late summer.

The apple attracts many visitors to Kivik every year. The fruit harvest is celebrated with a huge festival in September. You can taste many different apple dishes here. You can also see what can be done with apples in addition to eating them. For example, you could make a painting with apples. Approximately 35,000 were used for this fruity work of art, which was inspired by the fruit orchards of the Skånische Österlen